Hot-applied Thermoplastics
Durable, high-performance road markings to keep the roads safe
Hot-applied thermoplastic is a solid compound containing pigments, glass beads, binder, and filler that becomes liquid when heated. Thanks to the glass beads that are mixed into the material, you are guaranteed a high visibility and performance through the marking's entire lifetime.
Hot-applied thermoplastic products are used for all types of line marking purposes and is suitable for both Type I and Type II marking. The fast application and hardening process ensures a quick re-opening for traffic, while the long durability limits the need for frequent re-markings.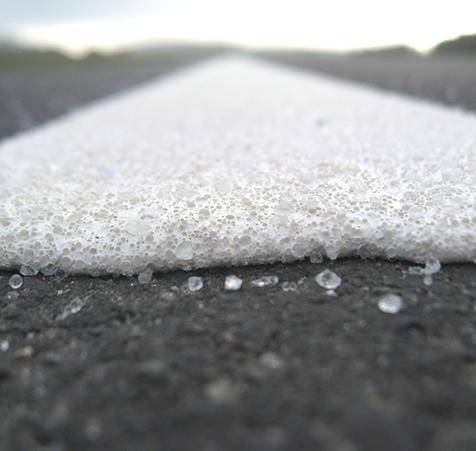 Type I Hot-applied Products
Type I markings offer good visibility in dry weather conditions and low noise levels when cars cross them on the roads. Our products for this category follow all national certification standards and offers long durability for your long-lining applications.
Type II Hot-applied Products
Our range of markings with special properties that enhance retroreflection in wet or rainy conditions. Type II markings are often applied as structured or profiled markings, but can also be flat lines with coarse drop-on materials.