Beads & Aggregates
Small, but important ingredients for your markings
They may be small in size, but beads and aggregates play an essential part in creating high-quality marking material that meets performance standards. Whether it is to ensure optimal visibility, appropriate skid-resistance, or the ideal look and feel for paved surfaces, these small helpers are indispensable.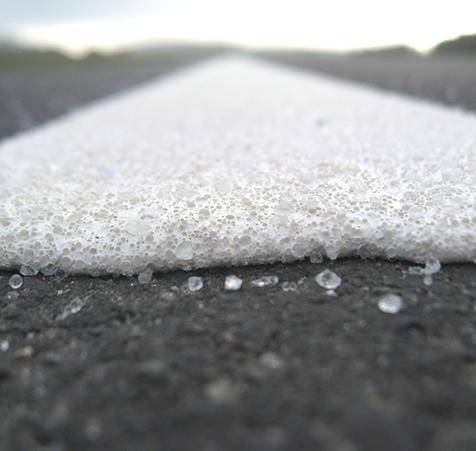 Beads & Grains
Beads and grains are used as drop-on on road markings to ensure initial visibility and skid-resistance or premixed in the material where they provide retroreflection throughout the entire lifetime of the marking.
Aggregates
Geveko Markings sells and distributes a wide range of aggregates ideal for creating unique paving surfaces. With our many different blends and sizes, you can be sure to find aggregates suitable for your exact requirement.